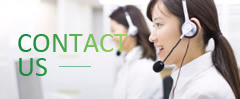 Add: 1707 Tongfang center, Zhong xin Road, Shajing Bao'an district, Shenzhen, China 518104
Tel: +86-755-2949 8745
Email: sales@holmores.com
Web: www.holmores.com
HOLMORES on-site injection molding machines are equipped with robot system, ranging from 90Tons to 380Tons. This gets our molding advanced and ensure high quality components in stabilized molding system.

ISO13485 quality accredited clean rooms enable our capacity in moldings and assembly for medical market. High quality external assistance up to 2,000 Tons enables our molding capacity for big parts and 2K parts.

We mold all type of thermoplastic or thermosetting material including reinforced and filled plastics. Be ready to solve customer's most challenging manufacturing problems with advanced molding technology and rich experience.

Universal plastic materials: PP, PE, ABS, PC, PC+ABS, Nylon+GF, POM, PMMA, PA, PS etc.