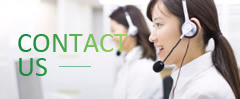 Add: 1707 Tongfang center, Zhong xin Road, Shajing Bao'an district, Shenzhen, China 518104
Tel: +86-755-2949 8745
Email: sales@holmores.com
Web: www.holmores.com
Welcome to visit HOLMORES in arabplast 2019
Time : 2018-12-29 15:25   Author : admin   Browse :
Want to see up-close what Holmores does? Come visit us at one of our several upcoming tradeshows! We are looking forward to seeing you at our next one shows in Dubai
.
From 5th - 8th January , Holmores will be exhibiting at the tradeshow in Dubai. Stop by booth #1B140-7 In Hall 1 at DWTC , Dubai,UAE.

Please contact us if you would like to schedule a meeting during either of these shows. We are excited to meet with you and address your manufacturing needs!