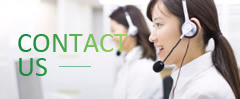 Add: 1707 Tongfang center, Zhong xin Road, Shajing Bao'an district, Shenzhen, China 518104
Tel: +86-755-2949 8745
Email: sales@holmores.com
Web: www.holmores.com
Exhibition - 2021 InterPlas in UK
Time : 2021-09-06 11:23   Author : admin   Browse :
Interplas | 28 - 30 September 202

1


NEC, Birmingham, United Kingdom
We are sorry to inform that we should be exhibiting at Interplas Birmingham from 28-30th September 2021, it was cancelled due to travelling limitation of Covid situation.
We will be there next time and are looking forward to seeing you in next InterPlas.
Please
get in touch with us
if you would like to discuss any of your tool making or injection molding requirement with Holmores business team.